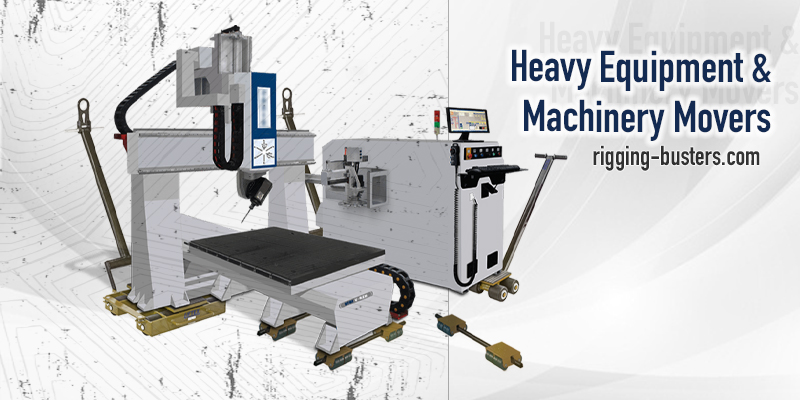 Need reliable heavy equipment & machinery movers in Las Vegas, Nevada (or within 200 miles away)?
We specialize in industrial machinery moving, heavy equipment rigging, erecting, loading/unloading, relocation, and transportation services. On the market since 2007 💪
Contact us today for exceptional service in Las Vegas & Surrounding Areas…🤙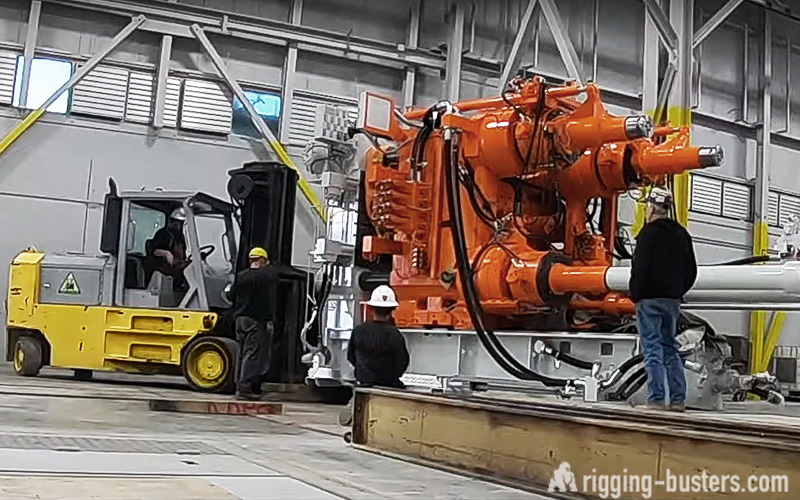 Our friendly team is equipped to handle any mechanism, from small & delicate to LARGE & CoMpLeX, with the ability to move heavy equipment weighing up to 100+ tons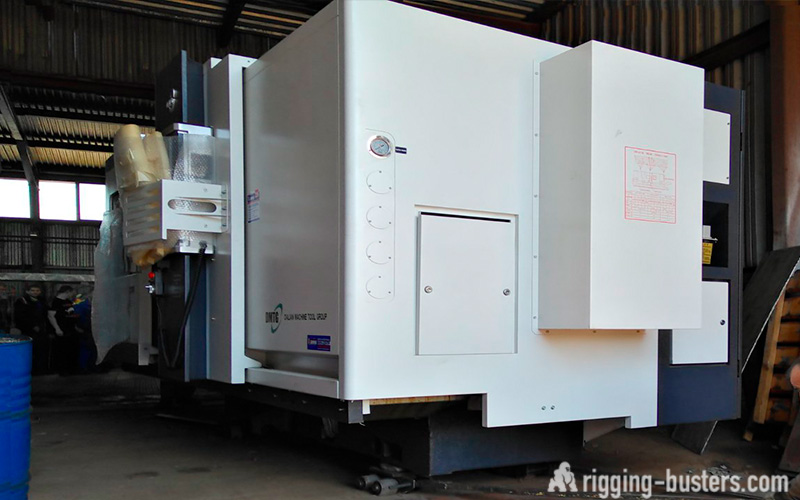 With our expert knowledge & state-of-the-art equipment, we can ensure that your apparatus is moved safely and efficiently to its new site/location 🏭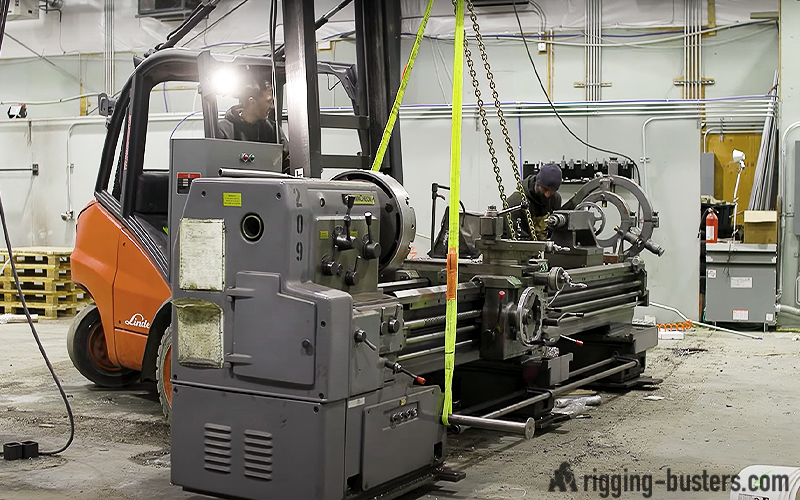 🤙 Contact us for FREE Project Estimation, and let us handle all your machinery moving needs…
---
Who We Are
We are the best company of heavy-duty machine movers, riggers, and erectors ☝
Our team of experienced machinery relocation specialists provides first-class services to safely and efficiently move large weights from one location/site to another for various industries and customers.
We have all the necessary tools, moving heavy equipment, mechanisms, forklifts, transport, relocating skills, and a lot of experience to handle all your "bulky" business projects (despite their complexity).
Heavy Equipment Movers (with a Forklift)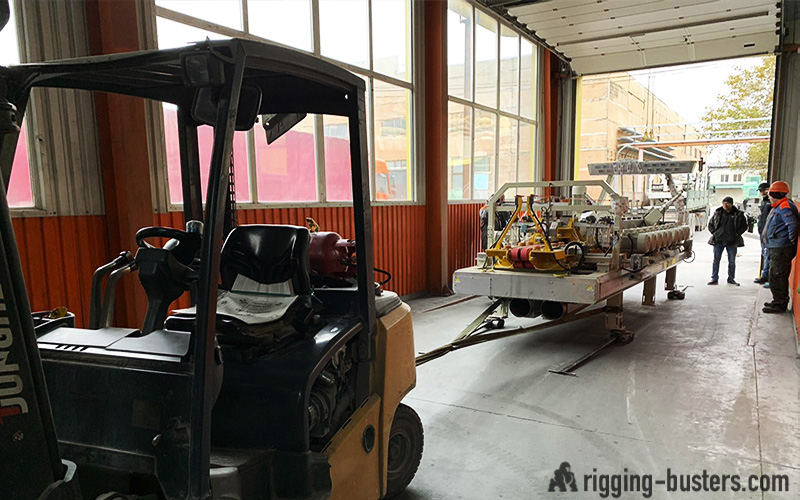 Heavy Machinery Moving Services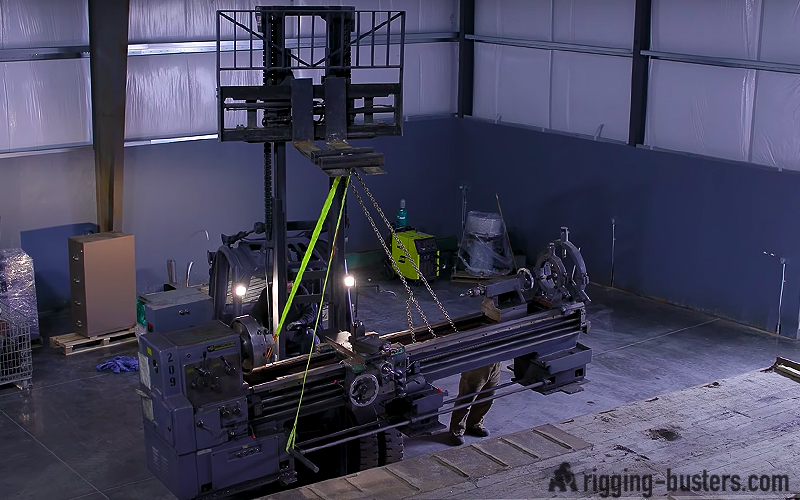 Our industrial equipment & machine movers team utilizes the following:
Precise Moving Techniques
Specialized Moving Equipment
Mechanical Tools
Hefty Load Moving Tools
Steel/Aluminum Gantries
Industrial Forklifts (3-100k lbs)
Truck-Mounted Cranes
Boom-Trucks Service
Semi-Trucks Service
Flat Bed Trucks
Air Ride Equipped Tractors
Trailers…
Manufacturing Machinery Moving to a New Customer Site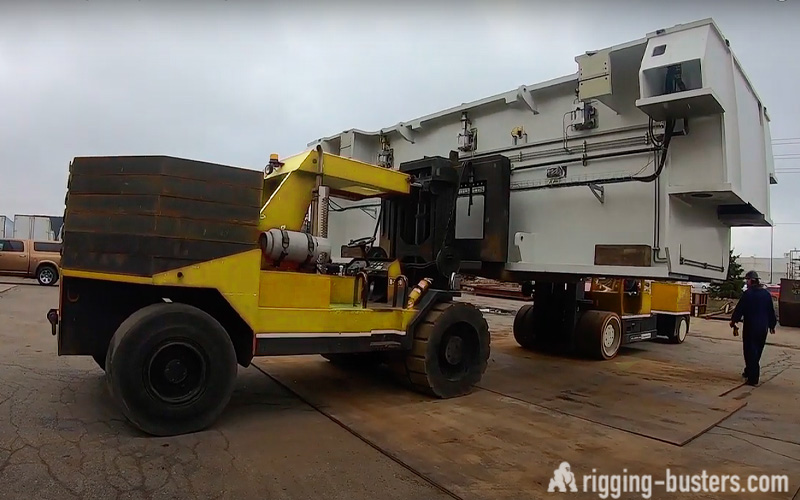 Industrial Machinery Moving & Relocation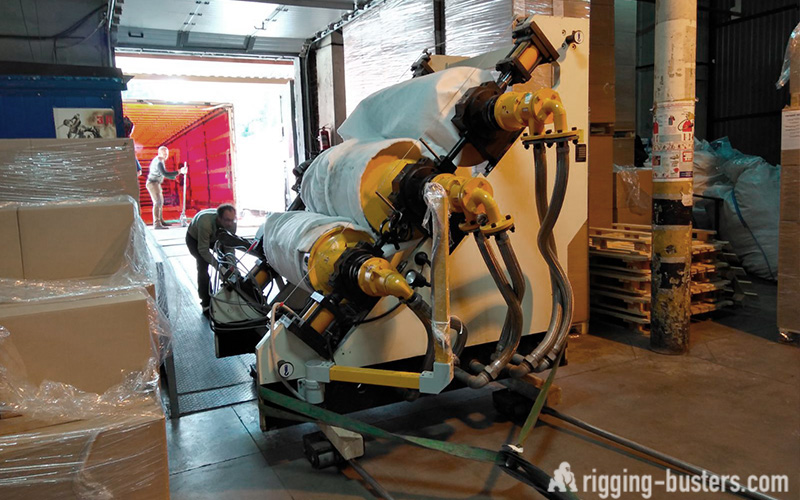 Machinery Lifting for Transportation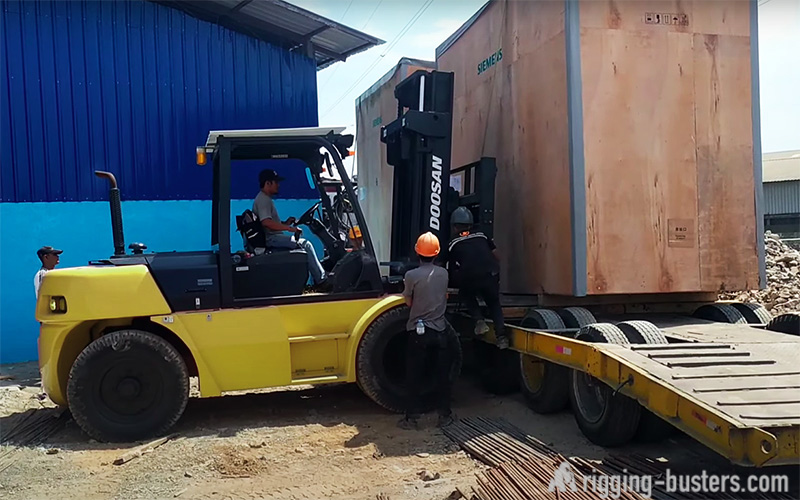 All the required licenses & permissions are in place (upon your request).
Our machinery movers are always fully insured to cover all the related risks.
You can see all the services provided by our company in Las Vegas, NV 👉here👈
---
What We Move
Our industrial machinery moving specialists can handle/serve the following:
CNC Machines
Precision Industry Machines
Lathe Machines
Packaging Machines
Cutting Tools
Stamping Presses
Textile Machines
Plastic & Rubber Machines
Welding Machines
Metal Forming Equipment
Aerospace Manufacturing Apparatus
Commercial Printing Machines
Wood Printing Machines
Printing Presses
Folding & Paper Cutting Machines
Machines for Automotive Industry
Food & Beverage Processing Machines
Other Weighty Equipment…
😲 Watch the excellent 3x minutes video below on how our experienced crane partner rocks, demonstrating equipment rigging & relocating craft in reality (they are the best in years)…
Industrial Movers on a Machine Site (with Specialized Equipment)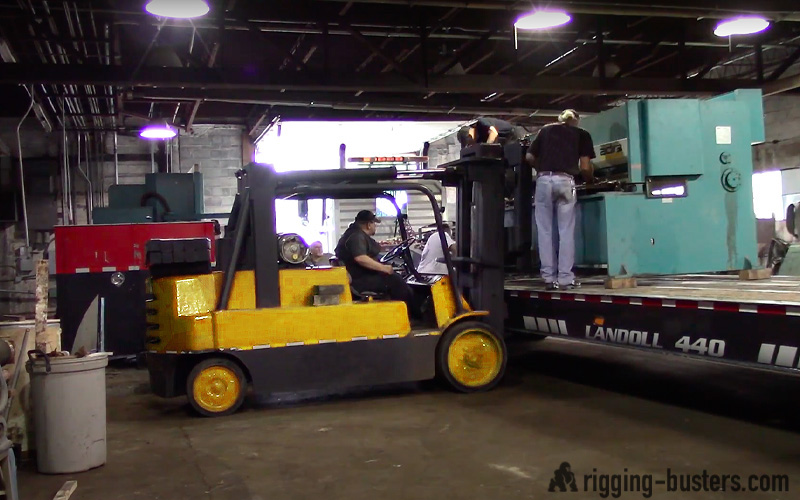 New Machinery Unloading in Las Vegas, NV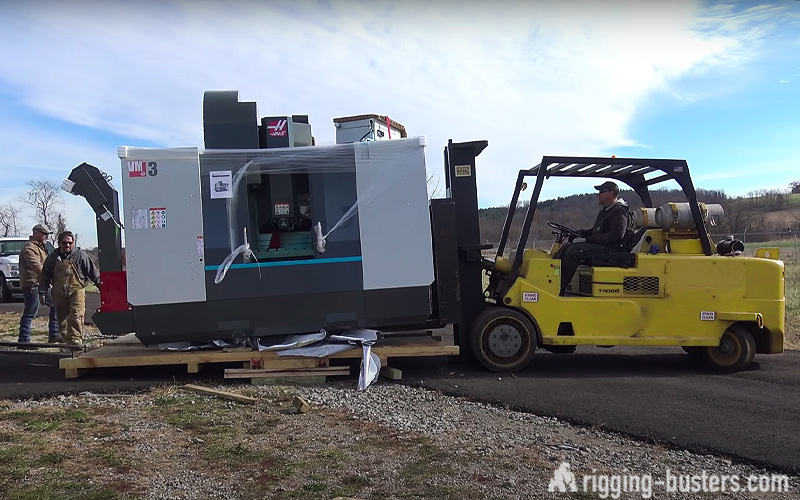 Commercial Laminating Machine Moving/Skidding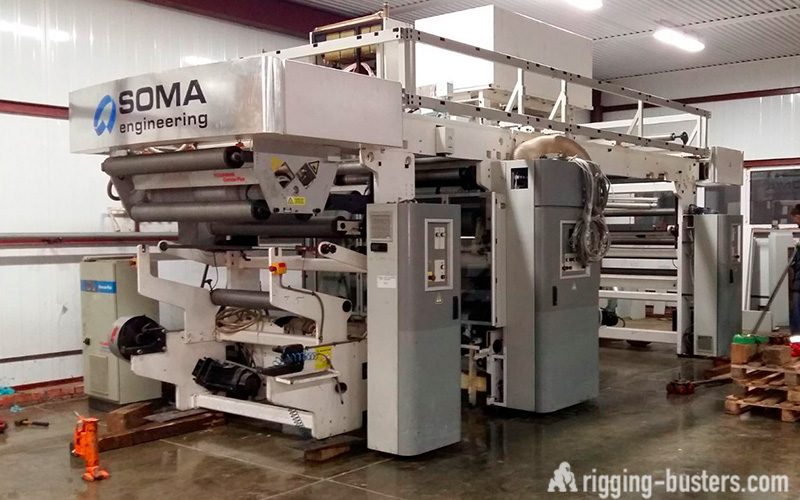 Before beginning ANY moving equipment project, our heavy-duty movers' team assesses your gear and develops a transportation plan to minimize downtime for your business…
---
How We Estimate
Required moving/relocation works are estimated each time individually!
It depends on many factors, such as:
Weight, dimensions, structure, and quantity of the items.
Distance and complexity of the movement/skidding route.
Working space characteristics and how uneven the floors are.
Are there any stairs we need to consider to get the job done?
Loading, unloading, and other manipulations are required.
Whether crating/packing/unpacking service is necessary.
If mounting/dismantling works are needed or not.
Whether transportation is required (and to what distance).
How many industrial movers and erectors are necessary?
What special heavy-moving gear is needed (and for how long)?
Is storage or freight required?
Other additional costs and works explicitly tailored to your case.
---
Service Area
Our base in Las Vegas, Nevada, covers the 200-miles radius service area 👇
The key cities for us within the Las Vegas service area:
| CITY | STATE | ZIP CODES |
| --- | --- | --- |
| Cal-Nev-Ari | NV | 89039 |
| Cedar City | UT | 84720, 84721 |
| Gunlock | UT | 84733 |
| Henderson | NV | 89002, 89009, 89011-89016, 89044, 89052, 89074 |
| Hurricane | UT | 84737 |
| Kingman | AZ | 86401, 86402, 86409, 86411, 86412 |
| Las Vegas | NV | 89101-89110, 89113-89124, 89128-89131, 89134-89138, 89143-89147, 89149-89156, 89158, 89161-89166, 89169-89183, 89185-89193, 89195-89199 |
| Laughlin | NV | 89028 |
| Moapa Valley | NV | 89021 |
| Mohave Valley | AZ | 86426, 86427, 86429 |
| North Las Vegas | NV | 89030-89032, 89081-89087 |
| Paradise | NV | 89103, 89104, 89109-89112, 89119, 89120, 89121, 89123, 89135, 89139, 89148, 89150, 89155, 89157, 89165, 89170, 89173, 89183 |
| St. George | UT | 84770, 84790, 84791 |
| Sunrise Manor | NV | 89110, 89115-89122, 89142, 89156 |
Moving equipment locally OR internationally is possible with us. We can serve you by providing the best prices w/o additional questions…
---
Key Advantages
We provide the following benefits for your business needs:
Fast and free professional project estimates so you can plan and budget accordingly.
Expert knowledge and experience in manipulating and maneuvering complicated machinery, ensuring a safe and successful move and transport.
A friendly and skilled team continuously trained to handle any heavy-duty job confidently and precisely.
Access to the right tools and equipment to get the job done right.
All the necessary licenses and permissions to perform heavy moving work in Nevada.
We always provide our service on time & at reasonable prices across many industries.
Oversized & Heavy Equipment Movers (in the Transporting Process)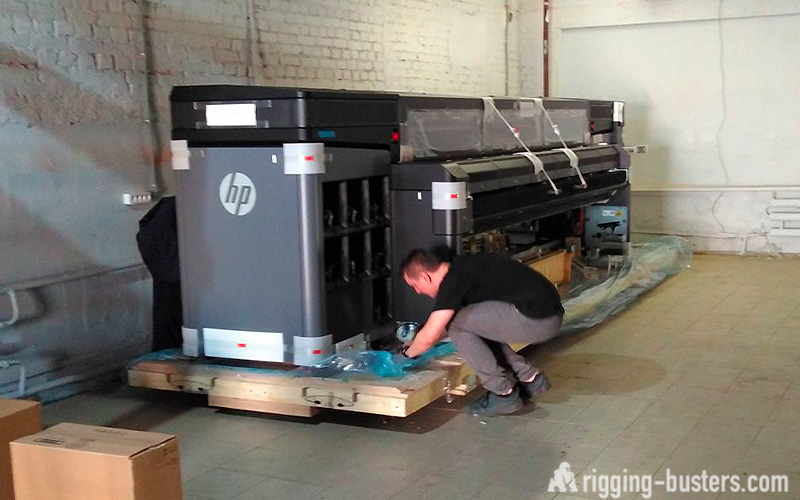 Heavy Local Moves with Safety & Expertise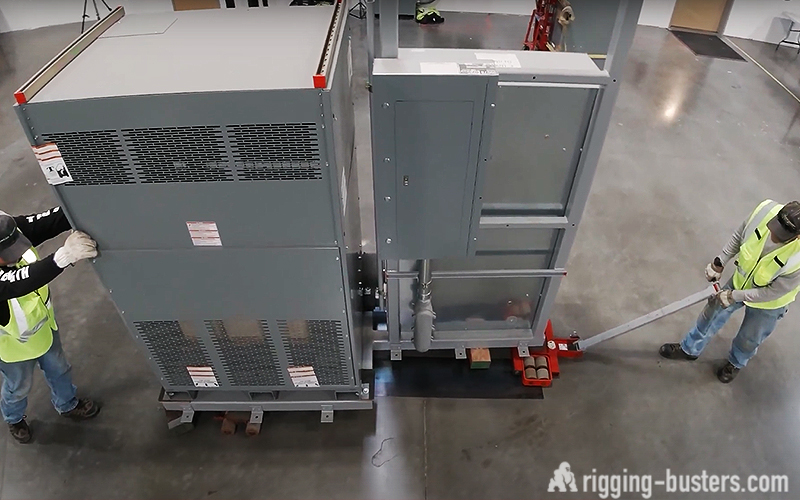 Machinery Movers – Las Vegas (with Crane Operators)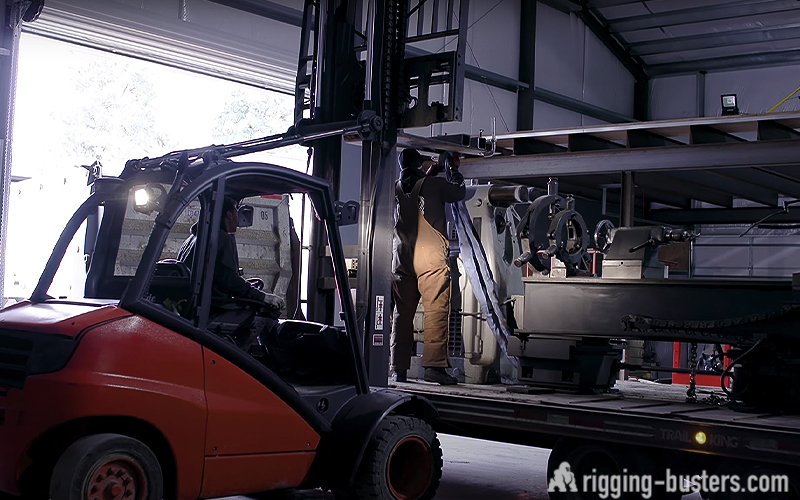 ---
Other Services
See all the services provided by us in Las Vegas, Nevada 👉 here 👈
You also might be interested in the following services within the area:
Industrial Millwright Services in Las Vegas, NV
Industrial Warehouse Storage in Las Vegas, NV
Machinery Crating & Packing in Las Vegas, NV
Location of our sales office:
2451 S Buffalo Dr, Las Vegas, NV 89117 👇
---
FAQ
What are Industrial Machinery Movers?
These specialists can use special moving tools and mechanisms to move, skid, slide, lift, and hoist bulky and complex gear. Usually, hefty apparatus installation & dismantling services are also provided by such experts. Extensive training is permanently required to perform such work since it can be hazardous for "normal" people. Thus, contact us if you need pro & affordable industrial equipment/facility relocation in Las Vegas, NV, and its area.
Why Hire Professional Machinery Movers?
Lifting, hoisting, moving, skidding, and relocating a large, bulky, and hefty weight is extremely difficult or even impossible without using special mechanical tools and knowing how to use them properly. Safety is a top priority in such an operation. So if you need affordable relocation services, contact us. We have more than 377x years of combined professional experience in heavy moving & rigging!
What are Machinery Riggers?
Machine riggers know how to fix (extremely) heavy loads to lift correctly, hoist, move, skid, or erect them using ropes, hooks, chains, and other unique moving tools/instruments. Many businesses rely on experienced heavy-moving companies.