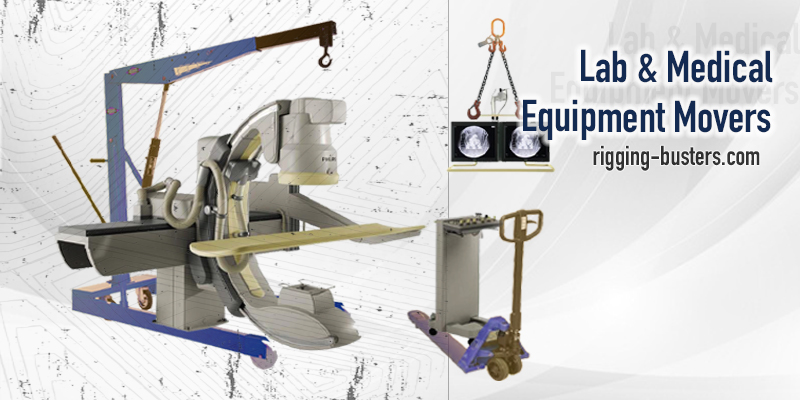 Are you looking to relocate your lab or medical equipment in El Paso (or the surrounding area)? 🤙
Choose Rigging-Busters, a leading lab moving company and a trusted name for laboratory relocation services and medical equipment moving.
We specialize in the transport of high-value equipment with utmost care and efficiency…
---
Expertise in Laboratory & Medical Equipment Moving
Our team comprises trained lab equipment movers who understand the sensitive nature of laboratory equipment and instruments.
From microscopes and glassware to larger machinery, laboratories, and computers, we handle all lab equipment with skill and precision, making us a top choice among laboratory moving companies.
Moving medical equipment demands a unique set of abilities.
Our professional medical equipment movers handle hospital moving of sensitive and high-value equipment such as MRI machines, X-ray machines, and heavy hospital beds.
Lab Relocation Services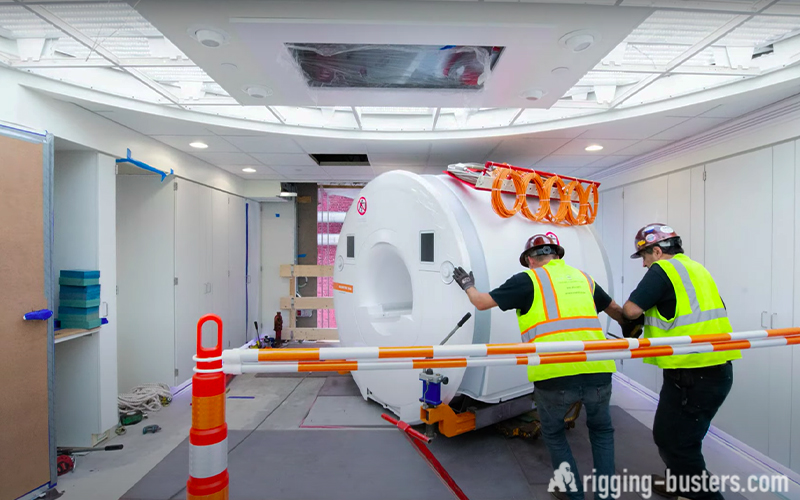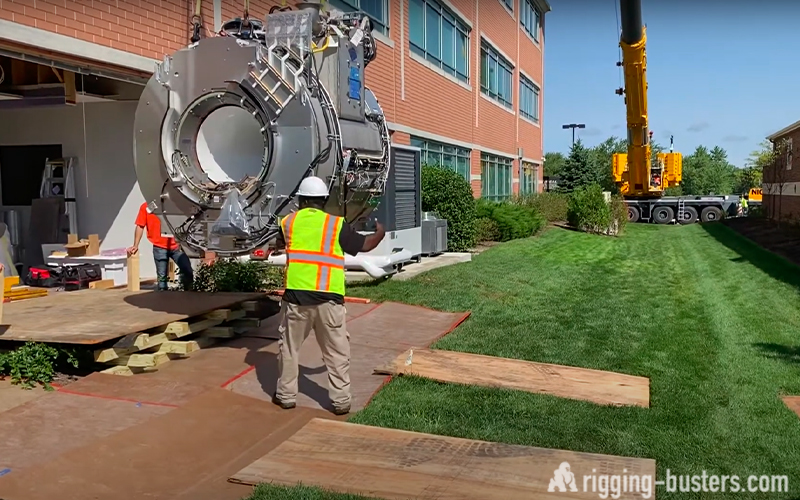 We guarantee that each piece of sensitive equipment is packaged correctly and securely transported to its new location with minimal disruption to your services.
---
Comprehensive Moving Services & Secure Storage Facilities
As a comprehensive laboratory moving company, we go beyond lab and hospital moves and medical moving services.
We offer heavy equipment and machinery moving, industrial rigging, millwright, and factory/plant relocation services.
We also specialize in IT equipment moving services, ensuring all aspects of your relocation needs are met.
Lab Equipment Movers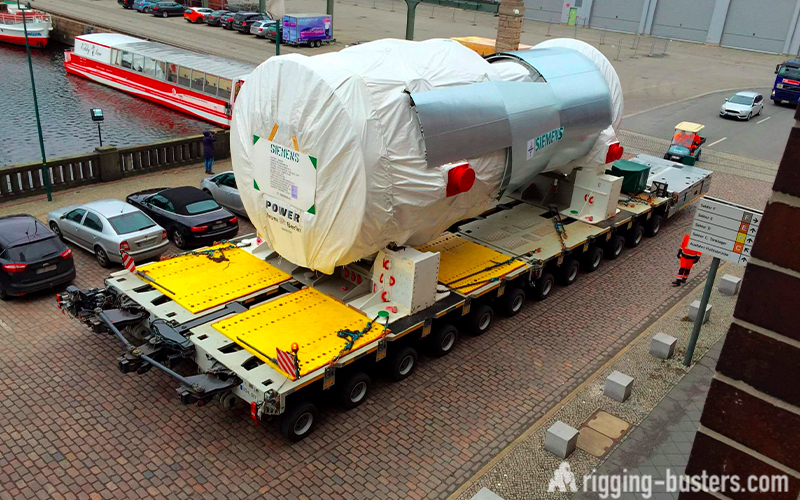 Looking for storage?
Our secure storage facilities in El Paso are designed to meet your short-term and long-term storage facility requirements, providing a haven for your valuable lab and medical equipment.
---
Why Choose Us for Your Lab & Medical Equipment Relocation?
Our years of industry experience, comprehensive service offering, and reliable and dedicated customer service make us the preferred choice among lab movers, hospitals, and medical movers in El Paso, Texas, USA.
We adhere to stringent safety and security protocols, ensuring your equipment is handled with the utmost care.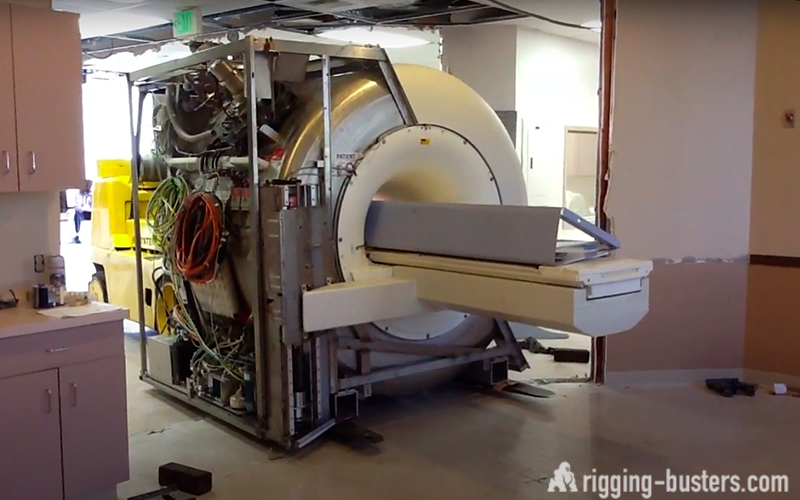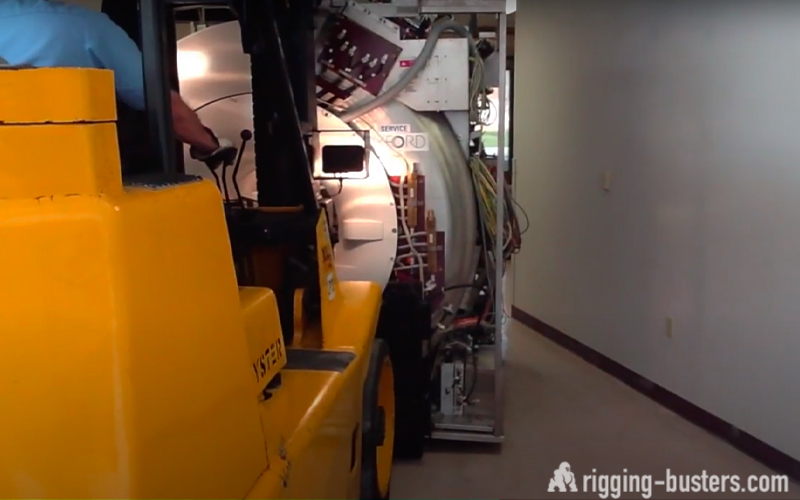 Whether moving laboratory equipment or delicate instruments, our trained staff have the knowledge, training, and expertise to ensure safe, reliable, and efficient transport.
We understand that these items are expensive and crucial to support your operations, and we treat them with the attention they deserve.
---
Exceptional Customer Service & Quality Commitment
At Rigging-Busters, we offer a stress-free, no-fuss moving experience.
From your initial consultation to the final setup at your new location, our team is there to assist you with moving storage at every step.
We prioritize open communication, providing regular updates, and answering any questions you might have about the moving process.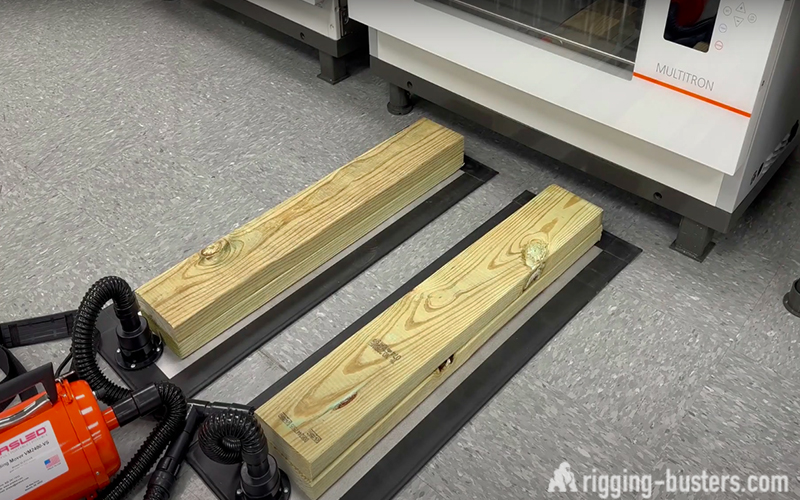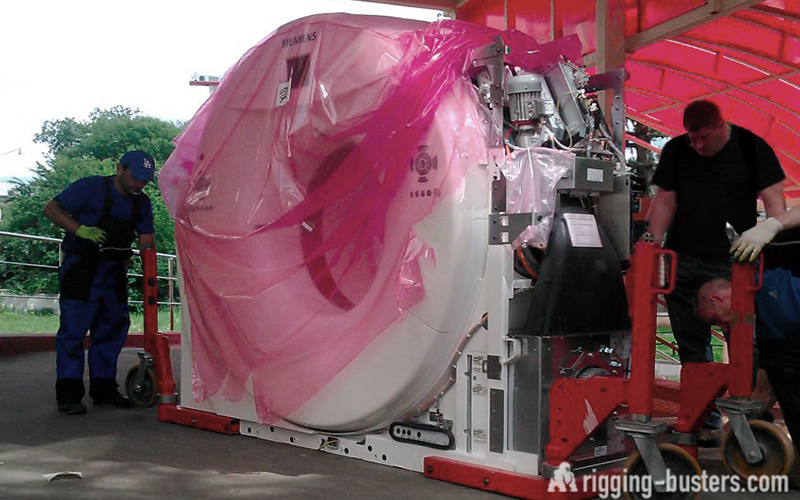 We recognize the critical role lab and medical equipment play in your business operations, and our moving process is designed to minimize downtime and disruption.
Our commitment to excellence in quality service and customer satisfaction sets us apart as a leading lab moving company in El Paso.
---
Service Area based in El Paso
Our base in El Paso, Texas, covers the 200-miles radius service area 👇
The key cities for us within the El Paso service area:
| | | |
| --- | --- | --- |
| City | State | ZIP Codes |
| Alamogordo | NM | 88310, 88311, 88330, 88338 |
| Anthony | NM | 88008 |
| Carlsbad | NM | 88220, 88221 |
| Deming | NM | 88030 |
| El Paso | TX | 79901-79938, 79940-79958, 79960-79968, 79976-79980, 79990, 79995, 79996, 79998, 79999 |
| Kermit | TX | 79745 |
| Las Cruces | NM | 88001, 88003, 88004, 88005 |
| Midland | TX | 79701-79712, 79755, 79756 |
| Monahans | TX | 79756, 79772 |
| Odessa | TX | 79760-79769, 79701, 79702, 79703, 79705, 79706, 79707, 79708, 79710, 79711, 79712, 79713, 79758 |
| Pecos | TX | 79772, 79776 |
| Sunland Park | NM | 88063 |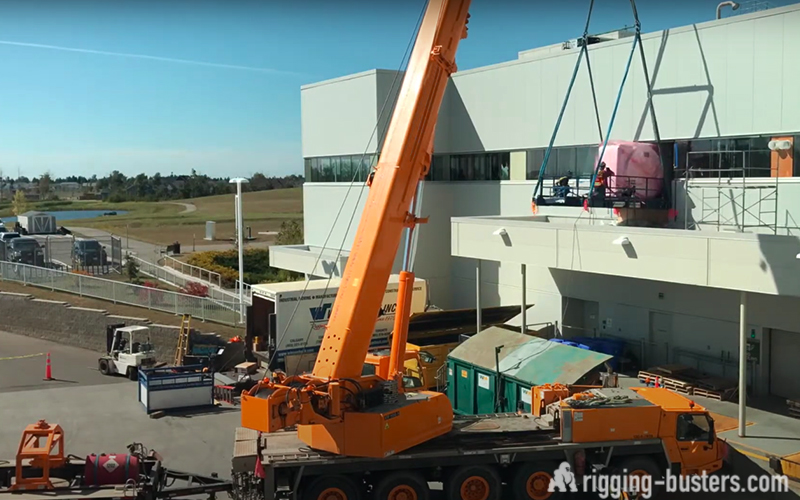 ---
Contact Us Today
Ready to plan your lab or medical equipment move?
Contact us today for a free, no-obligation quote!
With Rigging-Busters, your move is in safe hands.
We look forward to serving you and helping you make your medical and lab equipment move a success.
Rigging-Busters: Your trusted partner for lab and medical equipment moves in El Paso, Texas.
Lab Glassware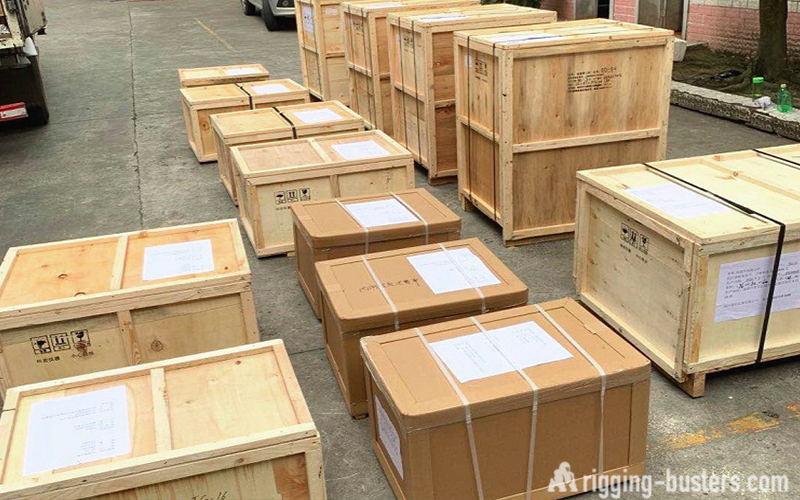 ---
Other Services
See all the services provided by us in El Paso, Texas 👉 here 👈
You also might be interested in the following services within the area:
Industrial Millwright Services in El Paso, TX
Industrial Warehouse Storage in El Paso, TX
Machinery Crating & Packing in El Paso, TX
Location of our sales office:
8935 Gateway S Blvd, El Paso, TX 79904 👇
---
FAQ
What kind of laboratory and medical equipment can you move?
Rigging-Busters specializes in moving a wide range of lab and medical equipment. This includes but is not limited to, delicate and fragile items such as microscopes and glassware, heavy lab machinery, MRI machines, X-ray machines, and hospital beds. Our team is trained to handle and transport each piece safely and securely.
What measures do you take to ensure the safe transportation of my equipment?
At Rigging-Busters, we prioritize the safety and security of your equipment. Our team is trained in the handling and packaging of delicate lab and medical equipment. We use custom-designed crates and other packaging materials to ensure the utmost protection during transit. Additionally, our vehicles are equipped with the latest technology for secure transportation.
What if I need to store my lab or medical equipment temporarily?
Rigging-Busters offers state-of-the-art storage facilities in El Paso to accommodate short-term and long-term storage needs. Whether you need to store your equipment during a relocation process or for an extended period, we can provide a secure and climate-controlled environment to ensure its preservation.