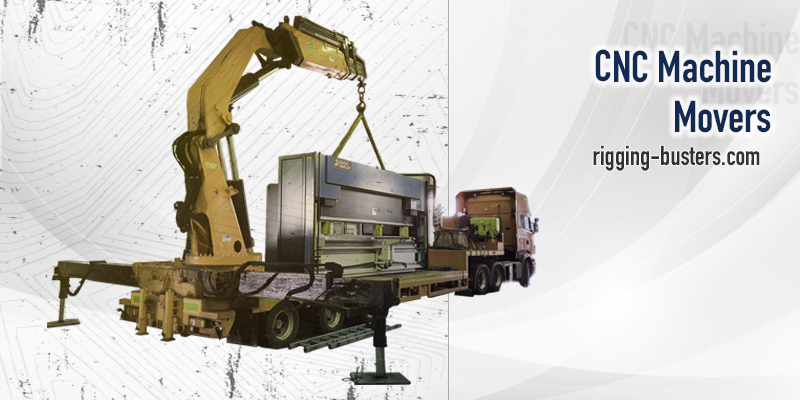 We are Sydney's most reliable and affordable CNC machine movers.
With a decade of industry-leading experience, we understand the complexities and nuances of CNC machine moving.
We take pride in making the process stress-free and straightforward, no matter how big or small your machinery may be…
Whether you need to transport a single machine or are looking to relocate an entire production line, our team of industrial machine and heavy equipment movers is at your service.

Our commitment to customer satisfaction and our attention to detail ensures your equipment will always be in safe hands.
Have more questions about our CNC machine moving services?
Contact us today, and let's discuss how we can assist you!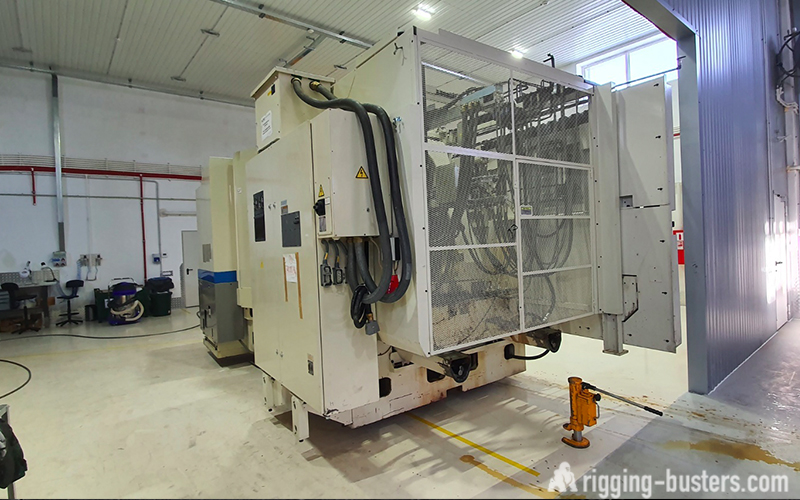 ---
Comprehensive CNC Machine Moving Services
Rigging Busters offers many services to suit all your CNC machine moving requirements.
CNC Machine Relocation
Our CNC machine relocation service is designed to make moving your machines as smooth as possible.
Our team is well-trained and highly experienced in all aspects of relocation projects, from initial planning to the final execution.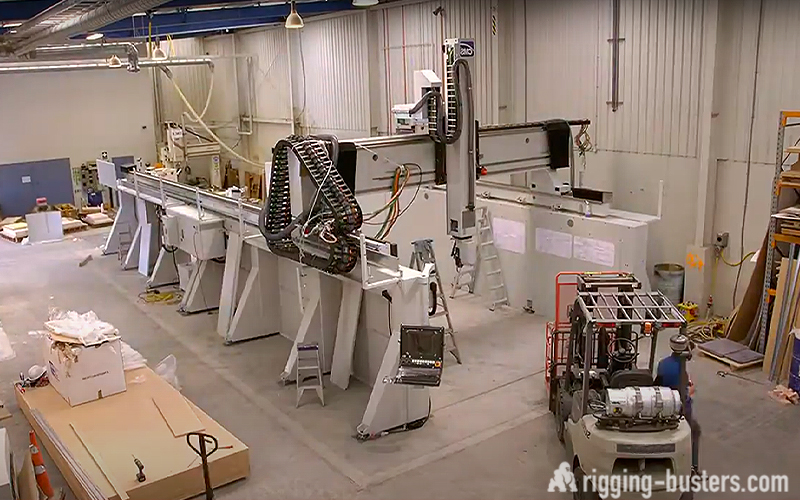 CNC Machine Transport
As a leading CNC machine transportation company, we guarantee your machinery's secure and safe transport.
Our advanced equipment and dedicated team members provide the utmost care throughout transportation.
CNC Machine Installation
In addition to moving and transportation, we also offer a full suite of CNC machine installation services.
Our highly skilled team ensures your machines are installed correctly and ready for operation in their new location.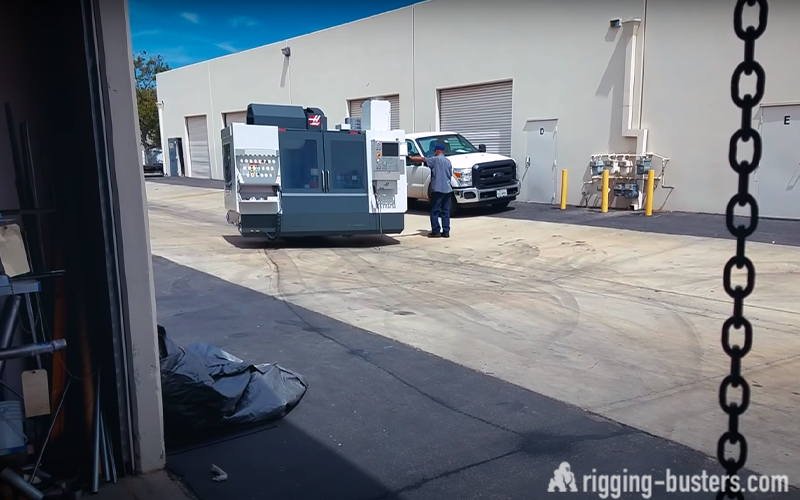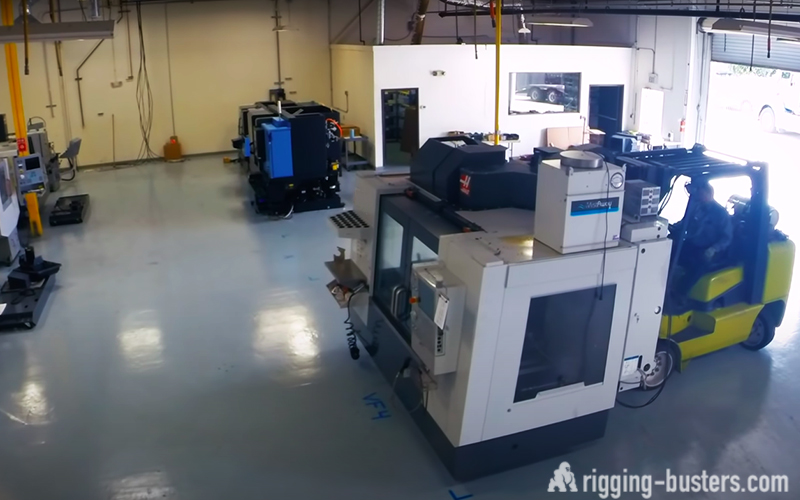 Customized Moving Solutions
At Rigging Busters, we understand that every business has unique needs.
Therefore, we offer customized moving solutions tailored to your job requirements, ensuring you receive the best CNC machinery relocation services in Sydney, Australia.
---
Best Choice for CNC Machine Moving
Here are just a few reasons why Rigging Busters is the preferred CNC moving company in Sydney (Australia):
Over a decade of experience in the field of CNC machine moving.
We are a fully licensed and insured company, giving you peace of mind.
Our team of CNC movers is expertly trained and highly experienced.
We utilize the latest equipment and technologies to move your machines safely and efficiently.
We are dedicated to providing unmatched customer service and satisfaction.
Heavy Equipment Lifting Process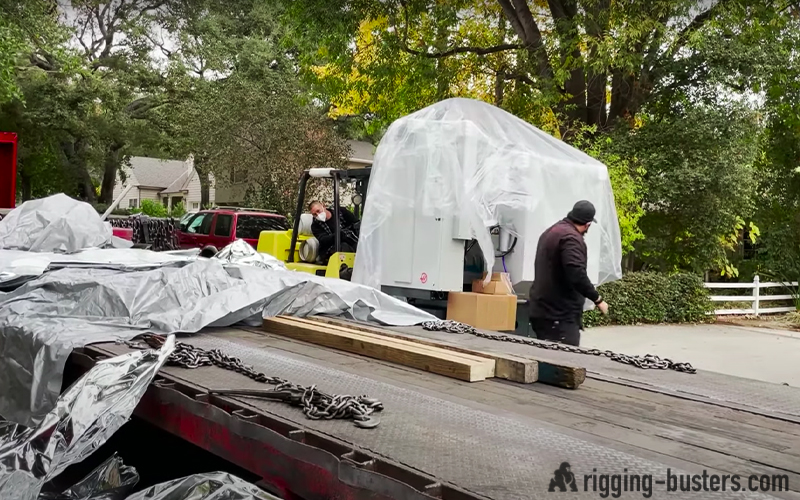 ---
Hear It From Our Satisfied Customers
We take pride in our work and our customer's satisfaction. Here are a few testimonials from our happy customers:
Machinery Moving (on a Plant)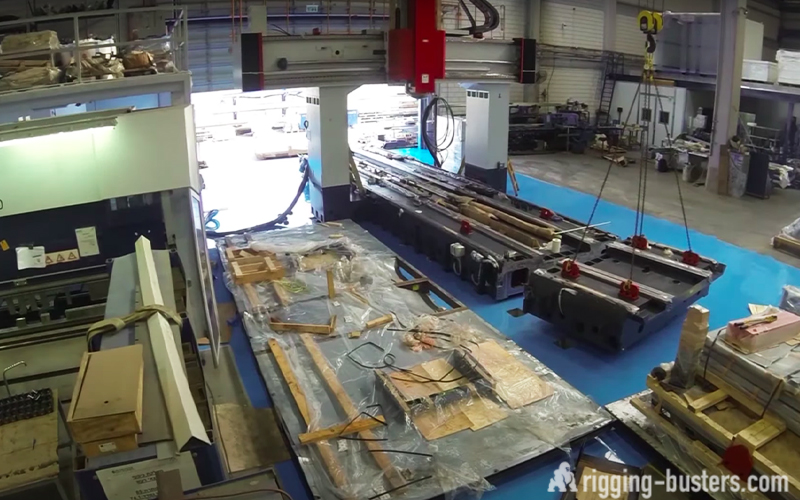 "Rigging Busters has been our go-to CNC equipment movers for years. Their team is professional, efficient, and extremely careful with our machines. I can't recommend them enough." – John Smith, Owner, ABC Machine Shop.
Electrical Equipment Relocation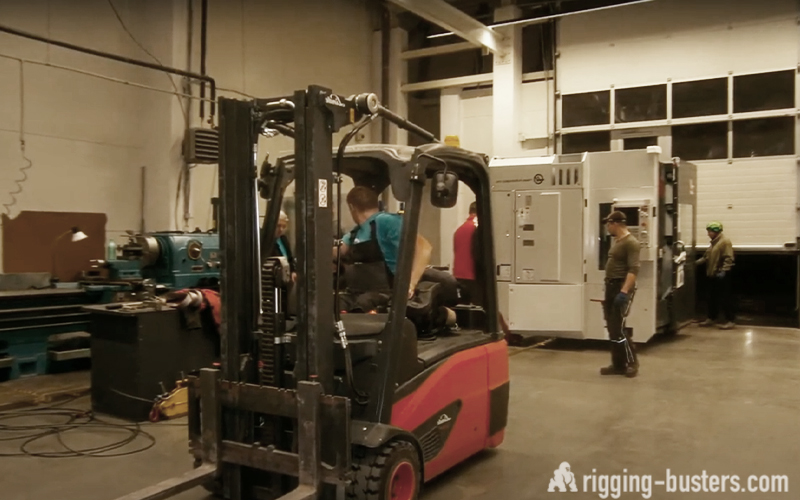 "Moving our CNC machine was initially daunting, but Rigging Busters made it seamless and worry-free. Their team displayed high levels of professionalism and expertise. We'll use them again for any CNC machine moving service needs." – Mary Jones, Owner, Fitch Manufacturing.
---
Contact Rigging Busters Today
Ready to move your CNC machines?
Contact us for a free quote and experience the best CNC machine moving services in Sydney, Australia.
Contact Rigging Busters, your dependable CNC machine movers in Sydney, Australia, for a FREE quote!
Heavy Machinery Movers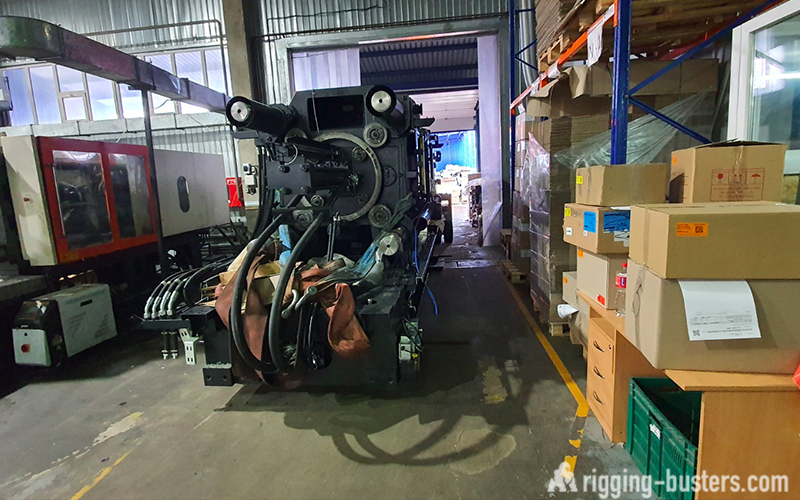 ---
Let Us Handle Your CNC Machine Moving Needs
Regarding CNC machine moving, don't settle for anything less than the best.
Choose Rigging Busters, the affordable CNC machine movers in Sydney, Australia, with a reputation for excellence and dedication to customer satisfaction.
We accept payments in AUD (A$ cash or cashless).
Don't wait!
Contact us today to get started on your next CNC machine move!
---
Service Area based in Sydney
Our base in Sydney, NSW, Australia covers the 250 km radius service area 👇
The key cities for us within the Sydney service area:
| City | State | Postcodes |
| --- | --- | --- |
| Canberra | ACT | 2600, 2601, 2602, 2603, 2604, 2605, 2606, 2607, 2608, 2609 |
| Central Coast | NSW | 2250, 2251, 2256, 2257, 2258, 2259, 2260, 2261, 2262, 2263, 2264, 2775 |
| Cessnock | NSW | 2325, 2326, 2327, 2330 |
| Lithgow | NSW | 2790 |
| Mudgee | NSW | 2850 |
| Newcastle | NSW | 2300, 2302, 2303, 2304, 2305, 2306, 2307, 2308, 2309, 2310 |
| Richmond | NSW | 2753, 2754, 2756, 2757 |
| Singleton | NSW | 2330 |
| Sydney | NSW | 2000, 2001, 2006, 20072000-2019, 2020-2039, 2040-2049, 2050-2059, 2060-2079, 2080-2089, 2090-2099, 2100-2109, 2110-2129, 2130-2149, 2150-2169, 2170-2199, 2200-2239, 2240-2249, 2250-2269, 2270-2299, 2300-2319, 2320-2339, 2340-2359, 2360-2389, 2390-2409, 2410-2419, 2420-2449, 2450-2469, 2470-2499, 2500-2529, 2530-2549, 2550-2579, 2580-2599, 2600-2619, 2620-2639, 2640-2659, 2660-2679, 2680-2709, 2710-2739, 2740-2779, 2780-2829, 2830-2839, 2840-2849, 2850-2859, 2860-2869, 2870-2879, 2880-2889, 2890-2899 |
| Tamworth | NSW | 2340, 2341, 2342, 2343, 2344, 2345, 2346, 2347, 2348 |
| Taree | NSW | 2430, 2431, 2439 |
---
Other Services in Sydney
See all the services provided by us in Sydney, New South Wales, Australia 👉 here 👈
You also might be interested in the following services within the area:
Industrial Millwright Services in Sydney, NSW
Industrial Warehouse Storage in Sydney, NSW
Machinery Crating & Packing in Sydney, NSW
Location of our sales office:
2-12 Carrington St, Sydney NSW 2000, Australia 👇
---
FAQ
How much does it cost to move a CNC machine?
The cost to move a CNC machine varies based on several factors, including the size and weight of the machine, the distance it needs to be moved, and the complexity of the operation. At Rigging Busters, we provide a custom quote for commercial machinery moving for each project to ensure our clients receive the most accurate and affordable pricing. Please get in touch with us to request a free quote for your specific CNC machine moving needs.
What are the risks involved in moving a CNC machine?
Moving a CNC machine involves certain risks, such as potential damage to the machine, safety hazards during the moving process, and disruption of your operations if manufacturing machinery is not managed correctly. We have mitigated these risks at Rigging Busters by employing highly trained and experienced CNC movers. Our team follows strict safety protocols and uses advanced equipment to ensure your CNC machines' safe and efficient transport.
What are the benefits of hiring a professional CNC machine mover?
Hiring a professional CNC machine mover like Rigging Busters offers numerous benefits. First, you gain peace of mind knowing that relocating your valuable machinery is in the hands of experienced professionals. Second, our services save you the time, effort, and risk of moving heavy equipment yourself. Lastly, our expertise in CNC machinery relocation ensures the continuity of your operations with minimal disruption. Choosing Rigging Busters means choosing professionalism, efficiency, and exceptional customer service.